A Story Of Courage
A lesson on taking the first step to a better life
By Ranjeeth Gill Kuppala

My first assignment as a regional reporter for Unbound in India was to cover the story of a widowed mother with three children.

I still remember her smile when she welcomed me in her home. I explained to her about my role and the purpose of the visit, which was to conduct an interview and take photos to tell her story.

The first thing she asked was whether the story would be published in local newspapers and TV. She was concerned about it. I told her we were covering her story for Unbound publications and that it would not harm her dignity in any way. She agreed to give the interview and share her story. Her name and photo are not included here to protect her privacy.

The mother has a daughter who is sponsored and two sons. She had a tough life as a child as her parents were divorced, and she lived with her grandparents. She had to quit her studies because her grandparents could not afford her education. She got married at 19.

Her life got better after marriage. Her husband took good care of the family. He was a driver and ran a small business. They were living happily.
A tragic turn
Her husband wanted to buy a small house and invested their savings at the urging of friends. He never shared where he invested the money with his wife, and she never asked about the investment.

After a few months, the husband realized that he had been cheated and all their savings were gone. The family's life took a downward turn from there. The husband committed suicide as he was not able to bear the financial pressures.

The mother had never worked or even bought groceries for the family, as her husband took care of those things. She started to take out small loans at high interest rates. Her debts began to mount. There was no one to help her in her family, as they were also poor.

She wanted to commit suicide and left her children at her brother's home. Her brother realized that something was wrong and told her that if she followed in her husband's footsteps, he would not take care of her children. She got scared for her children's future and erased thoughts of suicide.
no longer alone
She began to have hope when a neighbor told her about Unbound, and she got her daughter enrolled in the sponsorship program. After a few months, her daughter got sponsored on her birthday. Unbound also helped the mother with additional funds to start a small business selling snacks.

Though the family's life started getting better, the income from the snack business was not sufficient, so the mother started working as a housekeeper. With the money she earned and support from Unbound, she was able to provide good food and education for her children.

I got a chance to talk with her again by phone in these difficult pandemic times. She shared that in the pandemic she lost her snack business and job. Within a few months of the lockdown, she had spent her savings on food, rent and other essentials.

A local contractor gave her work carrying paint buckets and mixing paint for houses. She never gives up now and finds joy and happiness in her children. Other Unbound mothers in the neighborhood helped her by giving her groceries. She said she is thankful for Unbound and will forever be grateful to the sponsors and Unbound program.
DISCOVERING CAPABILITIES 
This mother's story has created a big impact in my life. I have realized many things after listening to her story. It tells me no matter how many hardships you have, if you work hard and have support things can change and life can become better.

Her story also reminds me of the skills a person can learn at any stage of life. She had never stepped out of her house. She did not know what work to do after her husband died. But when she took that first step, she never looked back and started learning from everything that came her way.

She started managing money and a business. She began managing her time with different jobs. This tells me you just have to start, and you will open doors to make your life happy.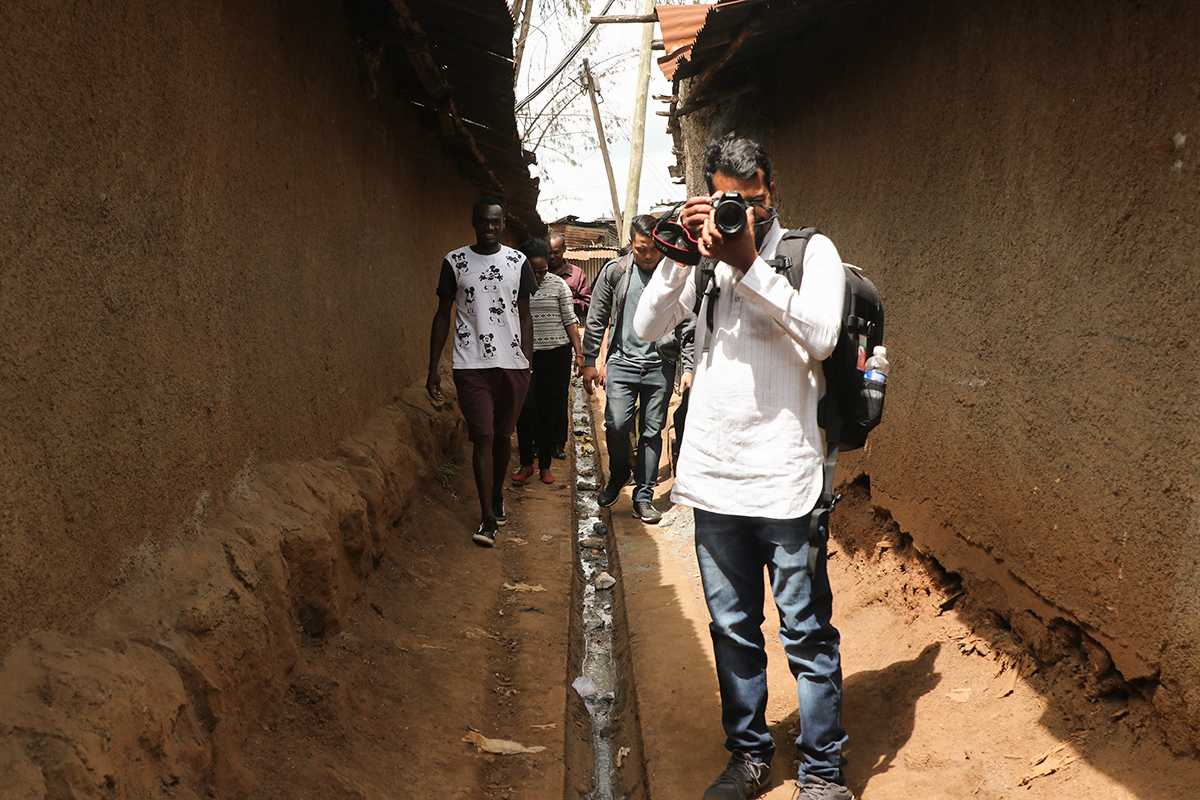 This mother's story has created a big impact in my life. I have realized many things after listening to her story. It tells me no matter how many hardships you have, if you work hard and have support things can change and life can become better.



— Ranjeeth Gill Kuppala, Unbound Reporter In India