Celebrating Life
A lesson on the dignity of elders
By Alma Arias
Traveling to Honduras is always refreshing. Our team there lives in constant enthusiasm, always looking for new ways of working with the families we serve.

In 2018, accompanied by several local staff members, I visited the La Estancia community in San Juan del Rancho to conduct an organizational audit. Stopping at one house here, another there, we traveled over dirt streets to reach the mud and adobe houses. Our visits for audits tend to be a surprise to the families, as the general idea is to see how the families we serve live and ask them about how the local staff delivers the Unbound program for them.

I arrive at a one-room house — with a concrete foundation and a stove in one corner, a bed, some bags hanging on the walls, a dirt floor and chickens that come and go. I see cleanliness — a clean floor, a clean little house, like it was just watered and swept. Outside there's a clothesline with clothes drying in the sun.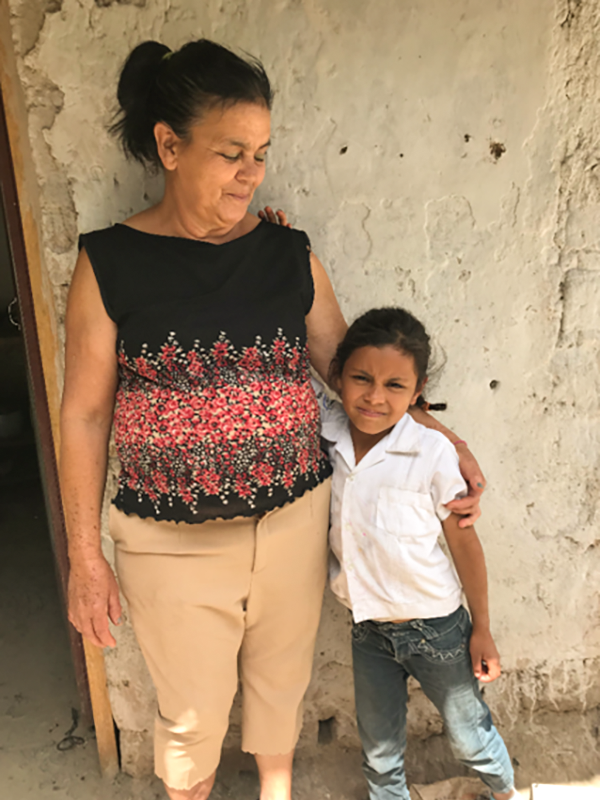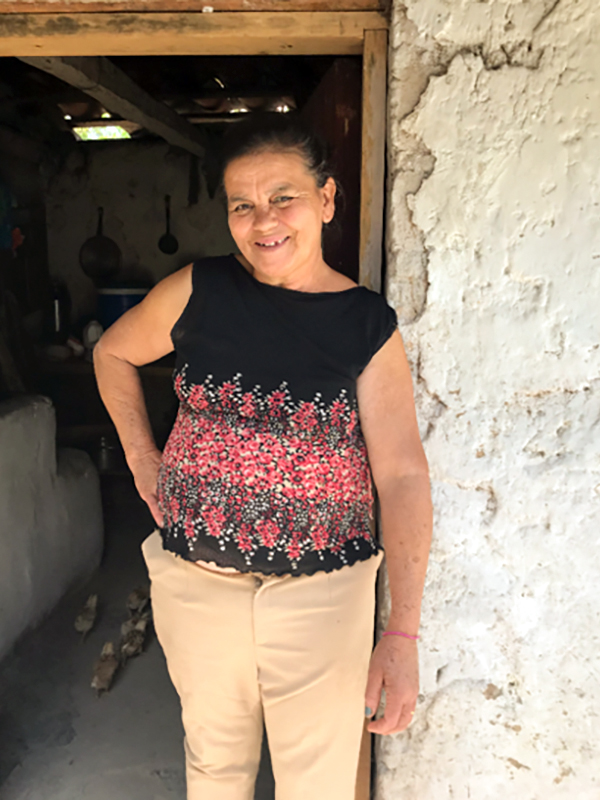 "Good morning!" I say loudly in a singsong tone. That is how you greet each other there.

A beautiful older woman, smiling and shy, comes out to the middle of the patio.

"I'm from Unbound," I continue, "and if you allow me, I want to talk with you ... tell me about yourself, what Unbound is for you."

"Sit down!" she tells me, hastily taking out an old plastic table and a chair.

I ask her to let me help her bring another chair so we can both sit down. She covers her face in shame and says, "Excuse me! I only have one chair, maybe later I can buy another."

I ask her to take the chair but she flatly refuses, so the two of us talk standing up. She told me her story.

"My name is Alba, I am single and I take care of my granddaughter; we are both sponsored," she said. "I make bread and sugar donuts and sell them on the streets. I like to look nice, to see myself pretty. I have been sponsored for a little more than a year. Before that, I would go out in the afternoons and sit in my chair to watch the women who said they were from Unbound pass by, and I would say, 'What could that be?' And I would see them happy, laughing and talking. And I saw that they met in the houses, and they looked so happy. And I thought, 'Oh, my God, how am I not part of what they call Unbound, how do they not invite me so that I can go, too, and not be so alone, and laugh like they do?'
We celebrate our birthdays! I never, never in my life had anyone celebrate a birthday for me.



— ALBA, SPONSORED ELDER
"One day, Mrs. Cynthia — who is a social promoter of the program — came and told me that she was from Unbound, and that if I wanted her to fill out a form, one day I would get a sponsor and could be part of the Unbound family. I cried with happiness and said, 'Yes, how could I not want to!' Soon I got a sponsor, and soon they invited me to the meetings where the ladies that I saw passing were going. And they told me that I was now part of the 'Un Rayito de Luz' (A Ray of Light) community, and that it belongs to the group of elders.

"They take care of us a lot, they give us talks, and we sing and dance, and I already have friends. They are all my friends; I'm not alone anymore. And you know what? We celebrate our birthdays! I never, never in my life had anyone celebrate a birthday for me. They sang 'Happy Birthday' to me, I blew out the candles, we cut the cake, they hugged me, we danced. It was so beautiful!

"Now, I no longer sit down to watch them go by, I no longer feel alone. Now I walk with them, talk and laugh with them, and I, who have never had friends, have a lot of friends!"

Doña Alba will be forever etched in my heart. I know that I live in deep gratitude for all the life lessons that this beautiful woman represents — including what it means for someone to be celebrated by friends.