Dream Makers
A lesson on the rewards of persistence
By Kristina Thompson

I've always been inspired by Walt Disney's quote, "If you can dream it, you can do it." While it's encouraged me to think big and try hard, I recognize that I've lived a fortunate life, one that has provided me with the resources and opportunities to pursue those dreams.

However, these inspiring words have taken on more meaning since joining the Unbound team in 2019. I have a greater appreciation of what it takes for individuals living in poverty to strive for their dreams and overcome obstacles that I can only imagine feel insurmountable.

During an Unbound trip to Cartagena in January 2020, I had the opportunity to meet an extraordinary mother leader in the program. Despite many life challenges, she has achieved several of her dreams, and I don't believe she's done quite yet. Getting there wasn't easy, but how she got there and how she keeps striving for more is a lesson that inspires me.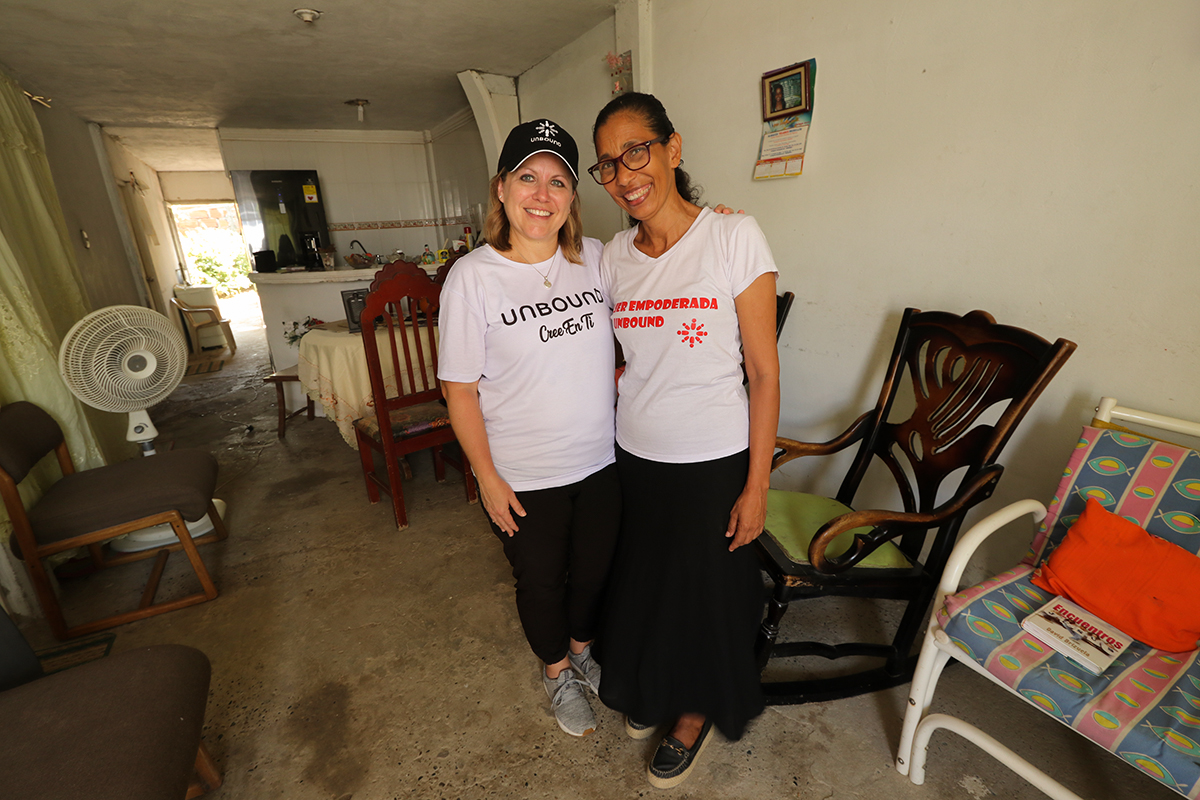 TERESA'S STORY 
Teresa, mother of former sponsored child Luis, came from a peasant farming family that lived in the mountains outside Cartagena. She was the youngest of five children and lost her mother at the age of 12. Her father struggled financially in raising the children, so Teresa had to live with another family in a different city. She was able to complete 9th grade by the age of 18 and then left school to learn to become a dressmaker.

Teresa was later reunited with her family and wanted to continue her studies to become a policewoman, but she was unable to pursue that dream because her father didn't think it was an acceptable profession for her. So she continued making dresses. Later, she married and had her only son, Luis, at the age of 32. Her family struggled financially, and a friend recommended that Luis become sponsored through Unbound. Fortunately, he was sponsored after 6 months of waiting.

After that, life started changing for Teresa and her family. The financial support from the sponsorship helped, but it was the other aspects of the local program that provided foundational support for Luis in his studies, and training for Teresa to help expand her dressmaking business.

Luis had always wanted to be a doctor but others doubted the family could afford to send him to medical school. They often shared this doubt with Teresa and Luis. But he completed high school and then, sure enough, started medical school with assistance from the Unbound Scholarship Program and government student loads.
ANYTHING IS POSSIBLE 
While Teresa and Luis had heard "not possible" many times over the course of their lives, they possessed two qualities that kept them moving forward. Luis possessed the determination to accomplish his dream of becoming a medical doctor, and Teresa had the courage to move forward day after day despite all the challenges.

"In this life, there is nothing impossible," she said. "Dreams can come true as long as we have the courage to move forward."

Luis did graduate from medical school and become a doctor, but what's more remarkable is that after Luis received his degree, Teresa — who had also gone back to school — received her high school diploma and a bachelor's degree. Teresa couldn't have been prouder as she shared photos from both graduations.

Being a mom myself, I understand the pride you feel sharing in your children's accomplishments, but to see Teresa's son and husband support her in continuing her dreams was really something.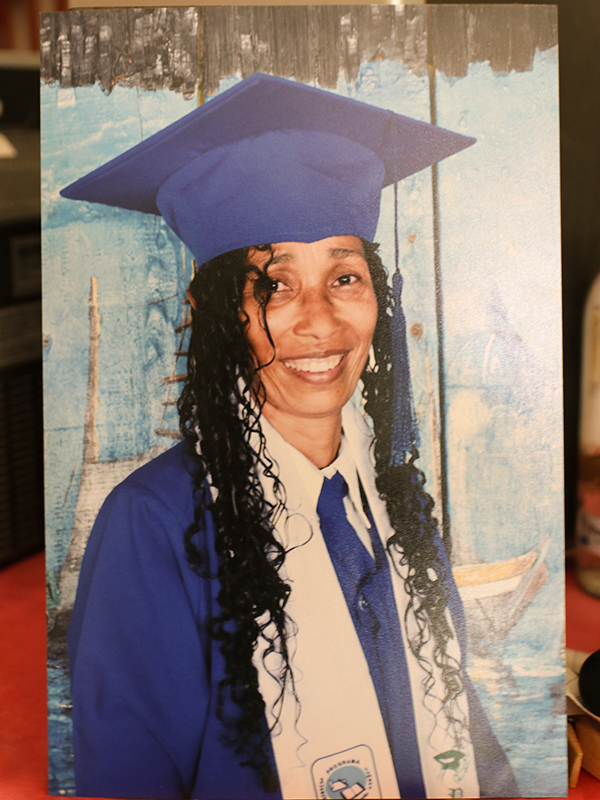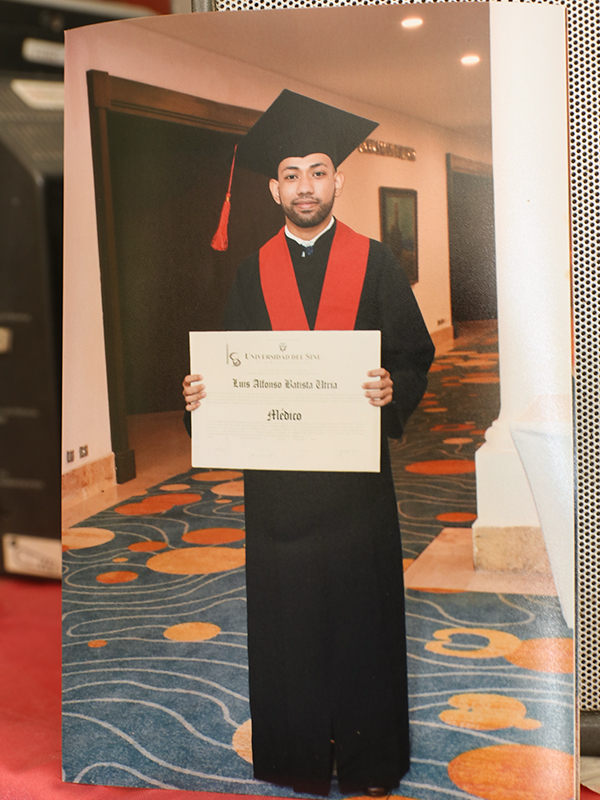 LIFE-CHANGING SUPPORT 
Reflecting, Teresa credited much of what they had accomplished to Unbound's support, not just the financial aspect, but the emotional support of their social worker and all the training they received. She described how being involved in the program was a mental shift for her. She felt like she could finally "overcome this poverty."

When asked what Unbound meant to her, Teresa said, "Unbound means the completion of my dreams. Unbound is a dream maker."

You hear Unbound staff members saying the words "I believe in you" all the time in the field, and that belief is a driving force for many in the Unbound program who are trying to achieve their dreams. It was life-changing for Teresa and Luis, as it has been for so many others that Unbound has supported over the past 40 years. And it will be for those yet to come.

Today, Teresa's dressmaking business is doing well, and she wants to continue her next level of studies at the university in haute couture (high-end fashion). She also volunteers with Unbound as a mother leader in the local program, providing encouragement to other mothers and sharing her story.

With courage and determination, anything is possible!
When asked what Unbound meant to her, Teresa said, 'Unbound means the completion of my dreams. Unbound is a dream maker.



— Kristina Thompson, UNBOUND MARKETING AND COMMUNICATIONS DIRECTOR