Taking A Leap Of Faith
A lesson on overcoming reluctance to enter the world of another
By Clair Gordon

One of my greatest blessings working for Unbound has been the opportunity to travel internationally. Over my tenure here, I've had the opportunity to travel 10 times, visiting seven countries and having some incredible experiences. Unbound Awareness Trips are a unique opportunity, allowing travelers to connect with sponsored friends, local staff members and other sponsors.

I was invited to go on my first awareness trip to Honduras in August 2014 as a part of my formation as an Unbound employee. At first, I was eager to sign up for the trip. I would be able to visit my sponsored friend while in Honduras, and traveling abroad to a new place seemed exciting.

As the departure date approached, I grew more and more anxious. Family and friends expressed their concerns for me traveling in an unknown and potentially dangerous place. I'd had issues renewing my passport and I was concerned it wouldn't arrive in time. Events had been planned and scheduled during the time I would be gone that I was disappointed to miss out on. I allowed these thoughts and concerns to become my focus, and eventually I did not want to go on the trip. I started to hope that my passport would not arrive in time, and I would have to cancel.

But it did arrive. So, with passport in hand and luggage in tow, I showed up to the airport before dawn to start my journey to Honduras.

Upon arriving in the country, we were met at the airport by Unbound staff and taken to the hotel. I was grateful to be traveling with a coworker who was an experienced traveler and spoke Spanish, because not understanding the language was overwhelming (apparently, a few semesters of college Spanish weren't as helpful as I thought they would be.) As I went to bed in my hotel room that night, I questioned whether I should have come, and longed to be back at home.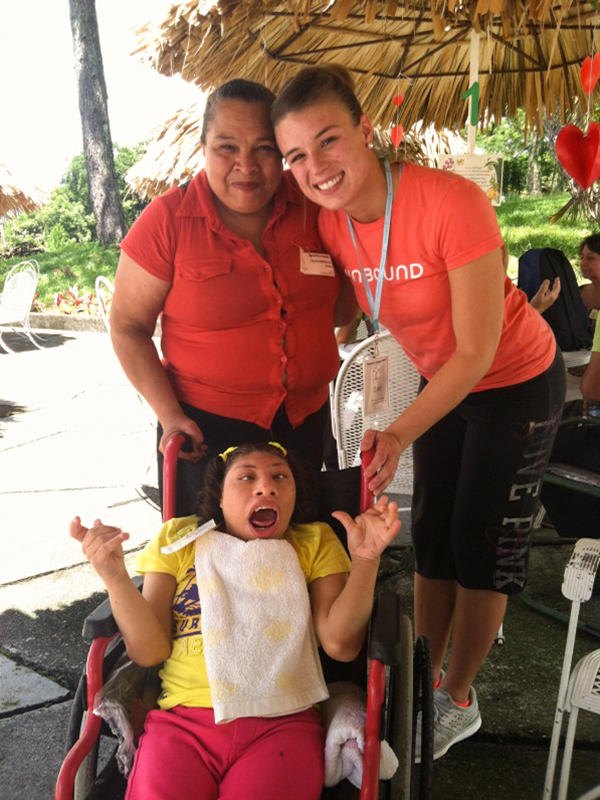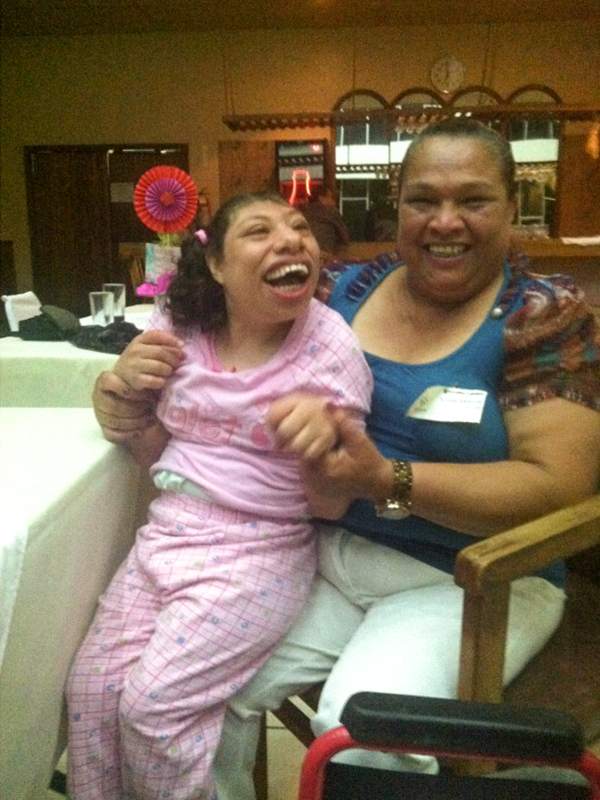 A new perspective 

As the week went on, my heart was completely changed. I had the opportunity to get to know local Unbound staff members and walk with them through the communities where Unbound was working. I sat in mothers group meetings and listened as the mothers of sponsored children shared their stories and expressed gratitude for the opportunities Unbound was giving them. I connected with sponsors from around the country and shared meals, laughs and tears with them as we were all touched by our shared experiences.

And then I met Karla.

When I came to Unbound, I started corresponding with Karla's mother, Gloria. We exchanged photos and letters, and I learned about Karla, including the physical disabilities that kept her confined to a special wheelchair, and medical conditions that caused her to be non-verbal. As we drove to meet sponsored friends that day, my anxieties returned. How would we communicate? What would we have to talk about? Would I be able to connect with Karla and her family?

When Karla's mom and I saw each other, we knew each other right away. Language didn't matter during our tearful embrace. It was such an incredible experience to meet someone in person I had only come to know through letters and to instantly feel so connected. It was such a joy to spend the day together. As we parted ways that evening, we shared an even more meaningful hug. Though I was never able to return to Honduras before Karla passed away, I know Gloria and I will continue to treasure the memories of the time we shared together.

So, take the trip. Make the plans, buy the ticket, and GO! There are a million things that can hold you back — it's too expensive, it's hard to be away from home or work, or missing out on other events. But I promise you, it'll be worth it. If you don't have a sponsored friend yet, I encourage you to take that step now and get to know your friend through correspondence, just as I got to know Gloria and Karla.

I am so grateful for that opportunity to visit Honduras and meet my first sponsored friend, and for all the memories I have made on the road with Unbound. I can't wait to see where the journey will take me next.