Their Greatest Asset
Students around the world are realizing their dreams of an education with help from Unbound sponsors and donors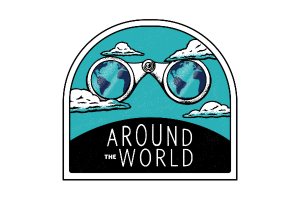 The founders of Unbound had to learn a lot of things as they got their organization up and running. But one thing they knew from the start is that every child in the Unbound program must receive an education.

For some it might be vocational training and for others formal schooling, but no matter what form it takes, the founders understood that education is the single greatest asset a young person can have if they're to rise out of systemic poverty.

Here are the stories of three young people from different parts of the Unbound world who've received support for their education from Unbound sponsorship, scholarships or both.
reaping what her parents sowed
For children in Guatemala, there are many challenges regarding education. Teachers are often underqualified. Schools are closed for long periods due to strikes, and when they are open they're inaccessible for many because of distance.

But perhaps the greatest challenge is the need many parents feel to keep their older children out of school so that they can contribute to the family income. While in some countries allowing a child to go on to high school and university is expected, for a struggling family in Guatemala it's an act of faith and courage.

The parents of 17-year-old Evelyn are committed to seeing all their children receive an education. Evelyn's mother, Aura, especially appreciates the importance of education for young women in a culture that has long pushed back against it.

"I tell my daughters that I was able to get my sixth-grade diploma," she said. "We would have wanted to [stay in school] … [but] women had no value. My mother used to say, 'You are women, why is studying useful for you? It's enough if you know how to write your name.' And that's how they thought, that women have to work at home. But now things have changed."

Education is required for children in the Unbound program, and parents prioritize it as they budget their allocated benefit funds. But for students who need additional help and meet certain other criteria, including a commitment to serving their communities, there's also the Unbound Scholarship Program. Supported by the generosity of sponsors and other benefactors, the scholarship program provides money for tuition, supplies, transportation and incidentals. As the need for technology grows in the wake of the pandemic, it can also help with the costs of computers and internet access.

Evelyn was sponsored in 2010. Three years ago, she also became an Unbound scholarship recipient. The scholarship funds helped the family acquire internet access, which aided both Evelyn and her siblings in their studies. The funds also helped Evelyn's sponsorship benefits stretch further.

Now on the verge of graduating high school, Evelyn has already taken the vocational assessment that will allow her to pursue her dream of becoming a financial auditor. She plans to attend the national university after graduation.

Evelyn's grateful for how her parents have urged her on through the years, and for the support she's received from her sponsors. She hopes more children and youth will be able to benefit from Unbound sponsorship.

"Someday we reap everything we sow," she said. "I encourage [anyone] to support the program so that more teens and children can benefit and have the same opportunities that I am having today."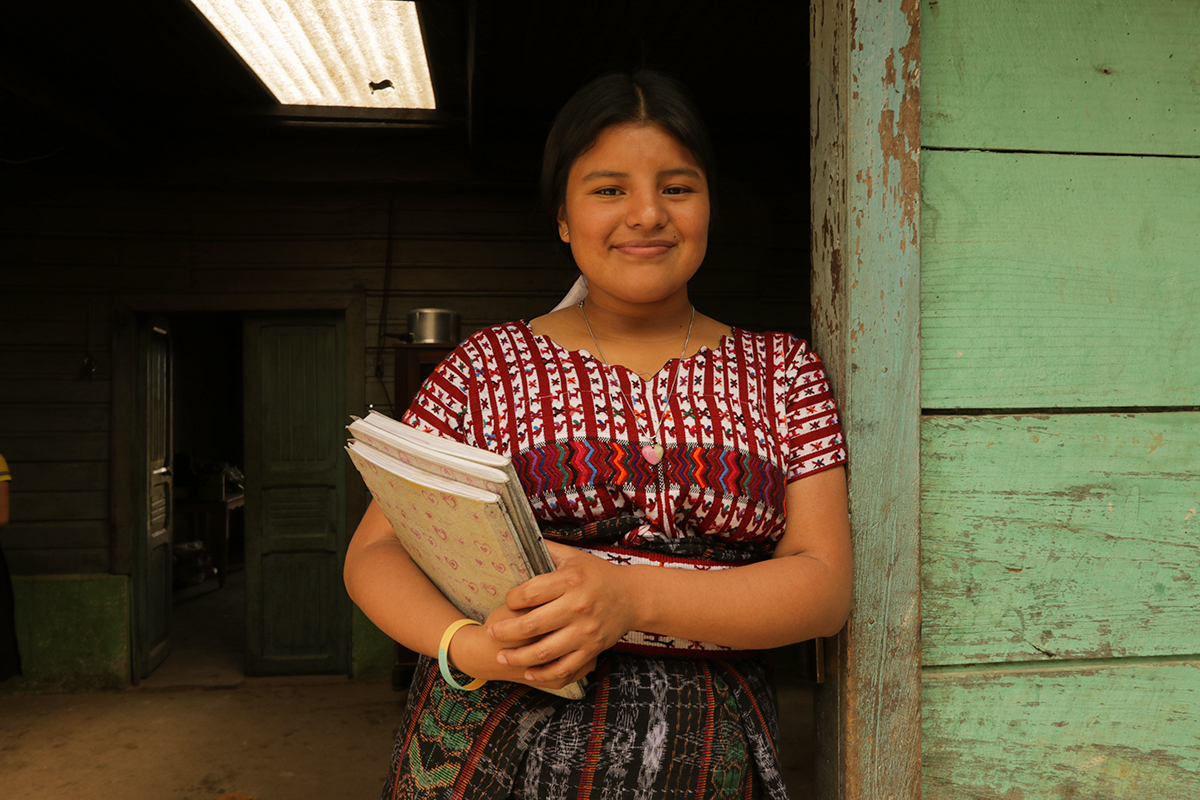 resurrected hope
Throughout his life, Francis desired education. At 30, he's finally pursuing a degree, but his path to university was filled with false starts and obstacles.

Francis lives in a slum community in Kisumu, Kenya. Growing up, he attended school intermittently because his family couldn't always afford the expenses. In those times when he was out of school, he'd rely on friends to bring him books and notes so he could study on his own.

The time came to take the government-mandated KCSE (Kenya Certificate of Secondary Education) exam, an event that brings with it considerable pressure. Passing the exam is equivalent to graduating from high school, and a student's score determines their eligibility for university studies.

"I sat for my KCSE and had my C-plus of 52 points," he said. "I had just missed a B-minus by a mark. I still cry over that spilt milk up to this moment … but I still appreciated that it was a grade that will take me to university."

But eligibility isn't the same as access, and Francis needed to raise funds before he could attend college. He took a job as an untrained teacher, an experience that led him to want to pursue a degree in education. He found a university he could afford and enrolled in classes only to discover after two years that the school was not certified by the Kenya Ministry of Education. It has since closed.

Francis said he was close to giving up on his dream of education when he had a fortunate encounter with a friend who was a volunteer with Unbound's Kisumu program. The friend suggested he apply for Unbound scholarship funds. He did and his request was approved.

At long last, Francis is enrolled in an education degree program at a respected university. With his life finally on an upward trajectory, he's joyful and filled with gratitude.

"… From where I am, I feel that Unbound is a God-sent program. … Through what they do, they are resurrecting dead hopes. And that is a strength to the community."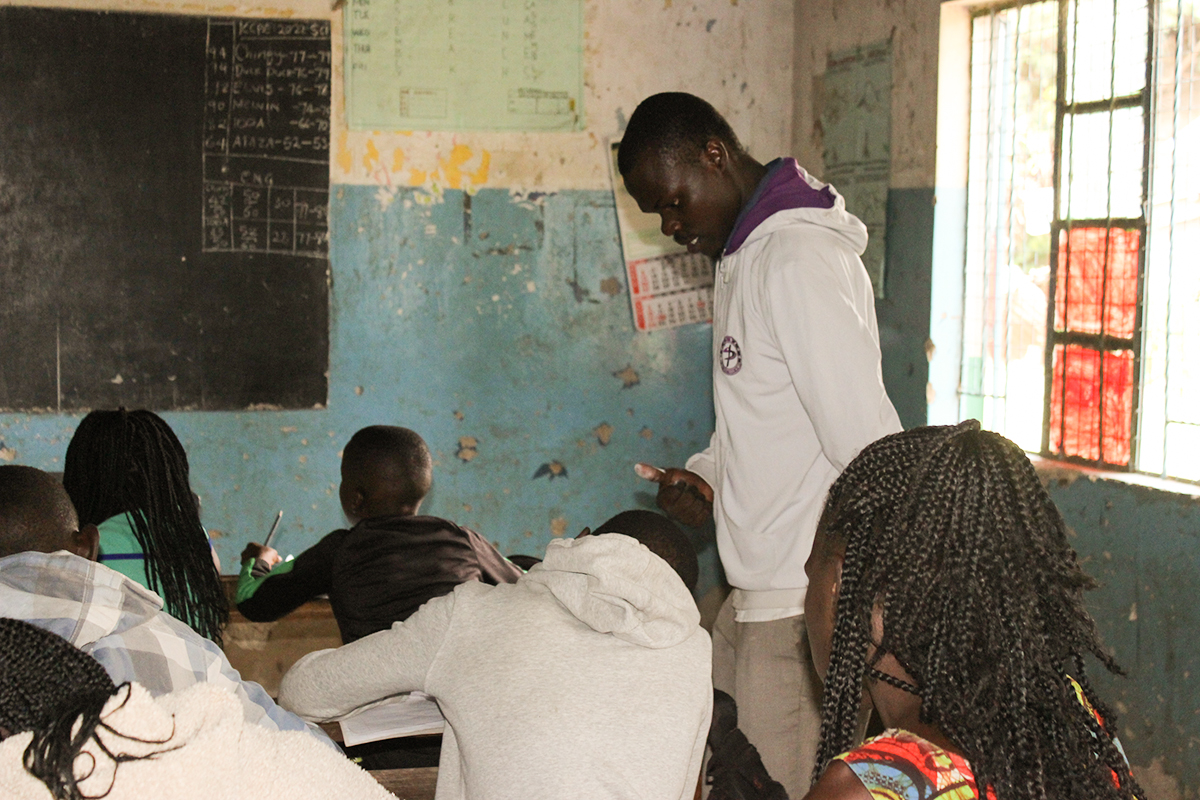 achievement and promise
Erika Joy, 22, lives in the Philippines. She graduated from college last May, which meant she also graduated from the Unbound program. In her farewell letter to her sponsors, she said, "I would like to express my gratitude for all the help and support you have given me. … I wouldn't be here now without the help of Unbound, my family, and especially you, my dear sponsors."

Erika Joy stands at the exciting juncture in a young graduate's life when they can celebrate how far they've come while also looking forward to a promising future. That's a great place to be for a young woman who grew up in poverty, lost her father to a stroke when she was 18, and nearly saw her dreams of earning a degree in drafting technology destroyed by the pandemic.

First sponsored in 2009, Erika Joy was also the recipient of an Unbound scholarship. Like all students in the scholarship program, she was required to complete a certain amount of community service, which involved helping younger sponsored children. She never found it a burden and, in fact, said it would be one of the things she'd miss most about Unbound.

"We actually don't [keep track of service hours] because we are enjoying the activities we do, especially if there are events like seminars, trainings, Christmas parties, summer sports camp, etc.," she said. "While doing our service hours in Unbound, we are also developing ourselves and learning from it.

"One of the most memorable moments for me was when I attended a human resource training session. Our speaker taught us how to prepare ourselves for an interview, and how to make a good resume."

Those skills seem to have paid off. In July, Erika Joy was hired as a rebar scheduler for a building information management company, a job that requires technical skills in reading building plans. She's happy to have a job that utilizes her training, but her long-term goal is to teach drafting at the university level.

When asked how she would describe the Unbound Scholarship Program, her response was simple.

"Blessing," she said.
I encourage the youth, the children, the parents so that they can encourage their children to continue studying because everything we do will be worth it.



— Evelyn, Unbound sponsored youth and scholarship recipient